Overview
If you are trying to conceive for a long time, but your attempts are unsuccessful, then donor sperm will be the option for you. Your dream to become a parent can be fulfilled with donor sperm. Like with any other medical procedure, it is important to do some medical research, the same goes with the donor sperm. To look for a suitable donor, you need to make some effort. In this blog, we have shared the topmost factor which you should consider before choosing a donor sperm.
Do you know?
To become sperm donors, the men need to undergo semen and genetic testing, psychological evaluation, and sexual history screening.
What are the top factors to consider when choosing a sperm donor?
Factor 1: Sperm Bank Reputation
First of all, you need to select the bank which complies with the sperm donation law. It is an important consideration in the legal parentage. Your fertility expert can give you the list of sperm banks providing high-quality sperm samples. You can talk to the sperm bank to give you all the necessary information to make the best choice.
Factor 2: Understanding donor medical history
Your sperm donor needs to get tested for infectious communicable disease, hereditary disease, and HIV disease. If you want, you are liable to ask for the donor's medical history. Apart from that, get the information on genetic conditions and sexual activity. Get information on all these things while looking for donor sperm.
Factor 3: Physical features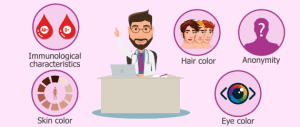 If you want your child to have certain body traits, then you can do that. Like particular eye color, complexion, skin color, height, or immunological characteristics. You can check the donor pictures and see whether he is the right fit for what you want. This way, it will make it easier for you to make the final choice. Although, if you want your baby to be healthy and the appearance does not make any difference, then skip this step.
Factor 4: Donor Identity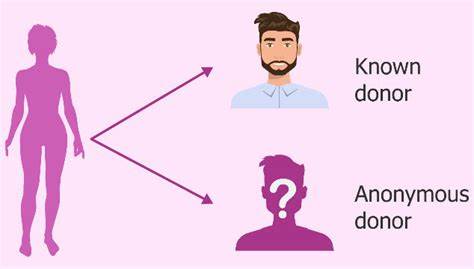 There are 2 types of sperm donors: Anonymous and Known donors.
If you choose the anonymous donor, then he is not linked with you by any relation. He may be present in your area, but you do not know him and he will not have any parental rights on the child.
If you choose a known donor, then you know everything about them like education, appearance, medical history, and family background. Some might not prefer to choose the known donor as it is awkward to ask them about their medical history.
Factor 5: Genetic Siblings
Many couples prefer to have all their children from the sperm donor. Although, it is essential to make sure the sperm donor has enough sperm samples to help you during your 2nd or 3rd pregnancy. It is best to collect extra sperm and then use it the next time.
Conclusion
If you are planning to choose a sperm donor, then you must consider all these things. Try to do some research on your known and educate yourself about the procedure, by taking relevant information from the sperm donor. In case you want further assistance or have any questions, then get in touch with the best fertility expert.