Diagnostic Laparoscopy In Bathinda, Punjab
Diagnostic Laparoscopy In Bathinda, Punjab is one of the best minimally invasive procedures which makes it convenient for the doctors to have a clear glance at even the minute contents of the abdomen and the pelvis. This outpatient procedure is performed by administering the patient with general anaesthesia.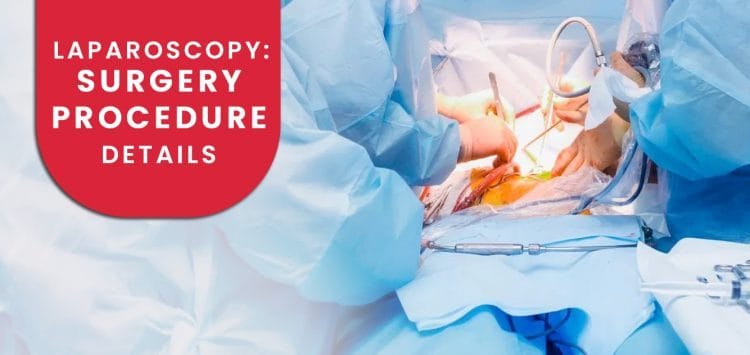 Overview: Diagnostic Laparoscopy
After incising the lower abdomen, a needle-like tube is inserted into it. With the carbon dioxide gas, the area in the abdomen gets expanded. The attachment of the tiny camera to the laparoscopy helps the surgeon to have a detailed view of the internal structure of the pelvis and abdomen. Once the examination is done, then both the gas and the tube are withdrawn from the body.
Did you know?

Gynecologic laparoscopy supports the injection of the dye into the cervix to facilitate the surgeon to have a clear view of the fallopian tubes.
Cost of the Laparoscopy
The cost of laparoscopy matters a lot to all the patients who have been recommended by the doctors to undergo this procedure.
| | |
| --- | --- |
| Variation | Average cost |
| The cost may be different for each patient depending upon the purpose of why laparoscopy is being done or taken into account. | The average cost of the laparoscopy procedure may vary from  INR 50,000/- To INR 1,50,000/-. But it could get extended beyond the range in case any extreme or rare condition comes into existence. |
What is the need of performing laparoscopy?
Usually, the patients who have approached the doctors to find out the cause and the right treatment option for the long-borne pelvic and abdominal pain, are suggested to show some faith in laparoscopy.  The non-invasive mentors that do not even make the patients think twice determine whether undergoing this procedure will be beneficial or not.
Alternatives: Imaging techniques
At Gem Hospital and IVF Centre, our doctors first of all try to diagnose the problem with the imaging techniques which are listed as follow:
Ultrasound

The high-frequency sound waves trigger the formation of the images of the internal body.

CT Scan

The cross-sectional images of the body can be obtained with the special series of the X-rays

MRI scan

The images are formed with the use of both of the following:

Magnets

Radio Waves
Consideration-Worthy Organs for Laparoscopic procedures
With laparoscopy, it is always convenient for us to reach the root cause of the problems. At GEM HOSPITAL 7 IVF CENTRE, we have treated many patients who are bothered with the issues of the following organs:
Appendix

Gallbladder

Liver

Spleen

Stomach

Pelvic Or Reproductive Organs

Pancreas

Small Intestine

Large Intestine (Colon)
Detection facility
Back then, when medical science was not showered with the blessing of laparoscopy procedure, patients were dying with the tumours and fluid accumulation like issues. But no sooner this procedure came into being, it became stupendously convenient to detect the following and save the patient from making him lose his life:
An Abdominal Tumour

Accumulation Of Fluid In The Abdominal Cavity

Severe Liver Disease

The Effectiveness Of Certain Treatments
The Degree To Which Particular Cancer Has Progressed (Stage of the cancer)